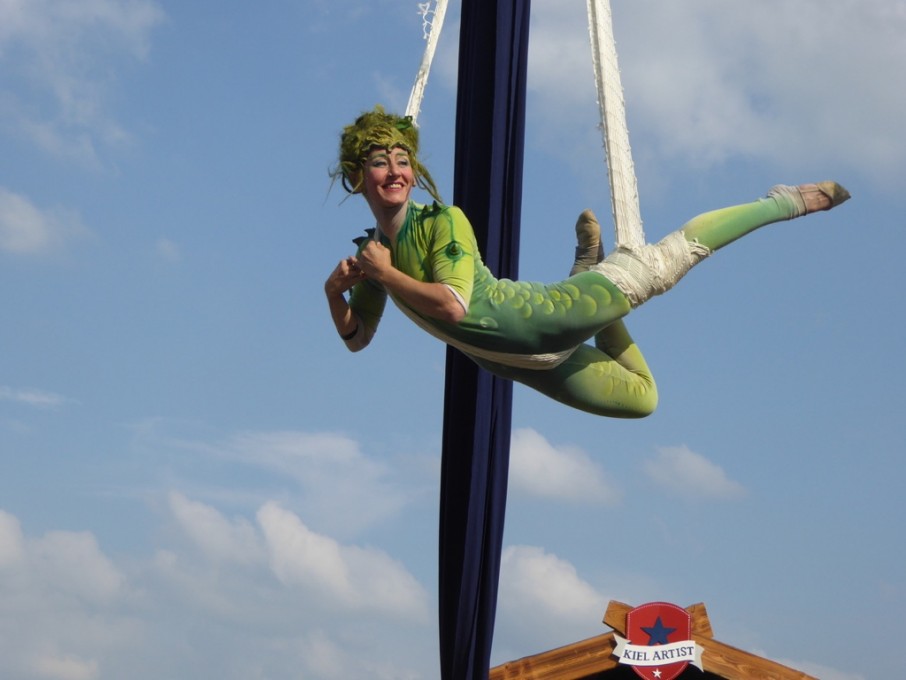 Kieler Woche 18.6. – 26.6.2016 – das StraŸentheater – Event im Norden!
Eine Meerjungfrau ist im Netz gefangen, kann sich schließlich befreien und vollführt einen Tanz am Tuch… 3x täglich war dieser Showact bei KIEL ARTIST zu sehen – bei brennender Sonne, Sturm und Regen…
und ist damit zum KIEL ARTIST OF THE YEAR 2016 gekürt worden:
www.kielartist.de/#gewinner
Verpasst? Dann kommt 2017 !